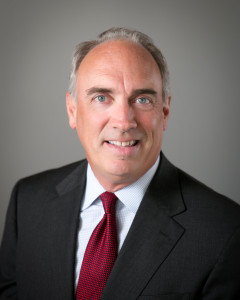 The principal of Turner Insurance Services, Inc (TIS) is George A. Turner.
George has been active in the insurance industry since the early 90's when he began as an independent agent specializing in commercial lines including property, liability and workers' compensation.
Currently, his main focus is on commercial property related risks, especially in the multi family habitational sector.  However, he is well versed in all commercial property / casualty insurance lines and has experience in many different industries.
In the mid 90's, he was recruited by a large direct writer insurance company to join them in their newly created position of Commercial Sales and Marketing Specialist for the state of Minnesota. This management position was created to assist in the re-organization of their commercial department. George had full binding authority and was responsible for both top and bottom line results which both realized dramatic improvement.
In 2002 he left the corporate side of the industry to assist in the agency development area with an independent contractor District Manager; it was at this time that he also formed Turner Insurance Services, Inc. (TIS).
In early 2005, George decided to focus exclusively on the commercial insurance agency business of TIS. At this time he also initiated a personal lines agency.
George has vast knowledge about insurance policies thru his extensive training including the acquisition of his Chartered Property and Casualty Underwriter (CPCU) and Certified Insurance Counselor (CIC) and designations in 1996 and 2000 respectively. He also completed the Sales and Technical Training School at CNA Insurance Company in 1993.
Prior to the insurance industry, George was a member of the industrial department of the commercial real estate firm CB Richard Ellis specializing in the sale and lease of single and multi tenant industrial buildings.